CBS Fall Schedule: Creating Comedy Blocks
<em>2 Broke Girls</em> and <em>Two and a Half Men</em> are moving time slots.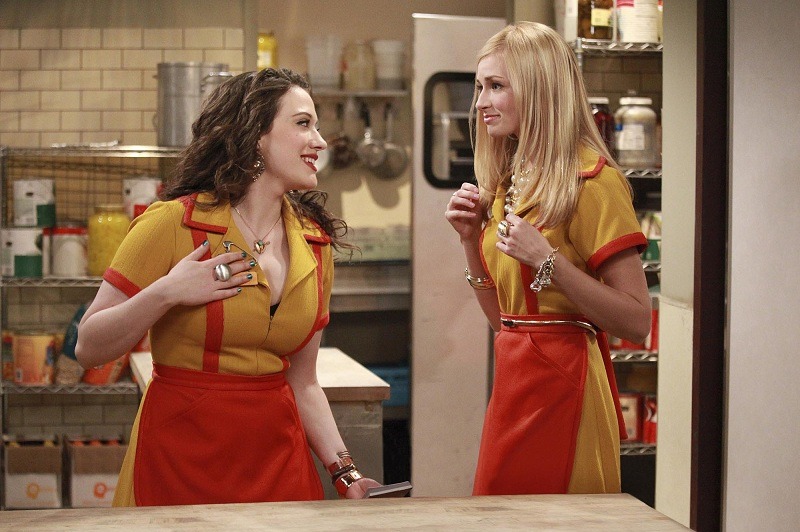 CBS is attempting to create two big nights of comedy by shifting an old hit and a new one: Two and a Half Men and 2 Broke Girls. Men will move from Mondays to Thursdays, running at 8:30 p.m. right after ratings darling The Big Bang Theory at 8 p.m. 2 Broke Girls will become part of the Monday comedy block, which will kick off with How I Met Your Mother at 8 p.m., followed by the brand-new bromance with David Krumholtz, Partners, at 8:30 p.m., which will lead to 2 Broke Girls at 9 p.m. and finally Mike & Molly at 9:30 p.m. One other big move, this time with a drama: CSI: NY will move to Fridays at 8 p.m. The complete schedule is below, and more analysis will follow later today.
Monday
8:00-8:30 PM HOW I MET YOUR MOTHER
8:30-9:00 PM PARTNERS (N)
9:00-9:30 PM 2 BROKE GIRLS (NT)
9:30-10:00 PM MIKE & MOLLY
10:00-11:00 PM HAWAII FIVE-0
Tuesday
8:00-9:00 PM NCIS
9:00-10:00 PM NCIS: LOS ANGELES
10:00-11:00 PM VEGAS (N)
Wednesday
8:00-9:00 PM SURVIVOR
9:00-10:00 PM CRIMINAL MINDS
10:00-11:00 PM CSI: CRIME SCENE INVESTIGATION
Thursday
8:00-8:30 PM THE BIG BANG THEORY
8:30-9:00 PM TWO AND A HALF MEN (NT)
9:00-10:00 PM PERSON OF INTEREST
10:00-11:00 PM ELEMENTARY (N)
Friday
8:00-9:00 PM CSI: NY (NT)
9:00-10:00 PM MADE IN JERSEY (N)
10:00-11:00 PM BLUE BLOODS
Saturday
8:00-9:00 PM CRIMETIME SATURDAY
9:00-10:00 PM CRIMETIME SATURDAY
10:00-11:00 PM 48 HOURS MYSTERY
Sunday
7:00-8:00 PM 60 MINUTES
8:00-9:00 PM THE AMAZING RACE
9:00-10:00 PM THE GOOD WIFE
10:00-11:00 PM THE MENTALIST (NT)