Devil Wears Prada Is Getting a (Book) Sequel
With a movie to follow, presumably.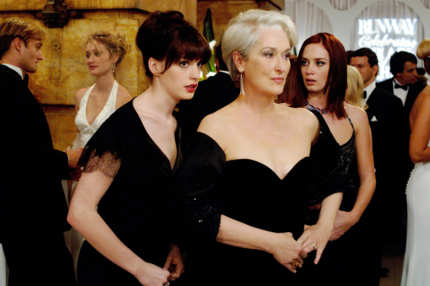 Chick-lit pioneer Lauren Weisberger is writing a follow-up to her 2003 Anna Wintour takedown — except this time, instead of working at a fake Vogue, Andy Sachs works at a bridal magazine and is, of course, simultaneously planning her own wedding. Miranda Priestly is somehow involved. No plans for a movie yet, but Anne Hathaway was actually already in this sequel, back when it was called Bride Wars. We're good on that front.