Dominic Monaghan Accuses Matthew Fox of Beating Women
On Twitter.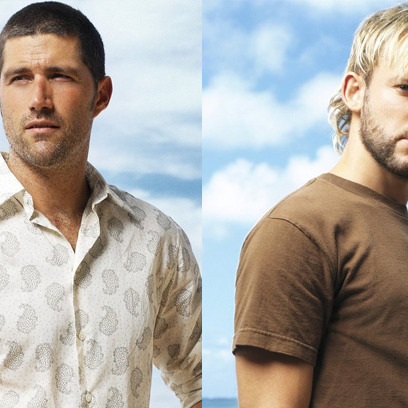 If you're the kind of Lost fan who stuck fingers in your ears and hummed "la-la-la" when Desmond was accused of some shady behavior a few years ago, you may want to turn back now: Things are getting heavy. Jezebel noticed that over the last few days, while Dominic Monaghan was answering fan questions on Twitter, he made some pretty incendiary accusations against his former costar Matthew Fox. It all started when one fan asked Monaghan to coax the currently jacked Fox into using Twitter, which led Monaghan to reply, "he beats women. No thanks." Later, Monaghan reiterated, "he beats women.not isolated incidents.often."
Fox has been in trouble with the law lately -- he earned a DUI this past month and was accused last year of punching the female driver of a party bus -- but Monaghan's accusations imply a habit that's much more troubling. In any case, Monaghan isn't troubled by speaking his piece on line, no matter the potential legal repercussions. "it's very difficult to sue someone for speaking the truth," he tweeted.