James Murphy Judges Vulture's Song of Summer Contenders
Plus a suggestion of his own.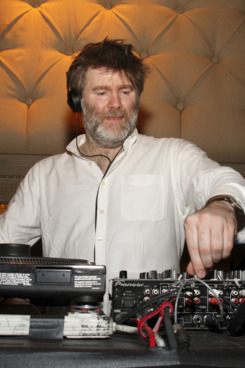 Vulture's annual Song of Summer Contest is already in full swing — here are your Steamroll Pop and Hipster Cookout nominees, by the way — but we are always on the hunt for new contenders. So when Vulture caught up with erstwhile LCD front man James Murphy at last night's Kitchen Spring Gala, we obviously went straight to the SoS. "I just made a list," he told us, but "I can't tell you [what's on it]. It's a big secret." [Editor's Note: it won't be secret for long; we'll be publishing his list soon.] We asked Murphy if he'd be willing to weigh in on Vulture's working list in the meantime, and he very graciously agreed — despite the fact that our selections were less than familiar to him. On Gotye: "Terrible! No, I don't know." Carly Rae Jepsen? "I don't know who that is." (Ouch.) What about "Wide Awake," the latest from Katy Perry? "I don't think I've heard that. I don't know it. I mean, I might have heard it but I don't know it by name."
Having struck out with the mainstream songs, we decided to try a few from the indie division: The very patient Murphy passed on Icona Pop and Azealia Banks, but he did know about Beach House and Animal Collective (he hasn't heard the new songs, though). Clearly, we'd picked all the wrong jams, so we asked Murphy once more — any favorite songs of summer? Or just songs you associate with summer? He paused to think. "For Australians, it'd be 'I'll be home for Christmas.' But for me, 'Rock Lobster.' That's a good summer song. It's a hot summer song." He turned to a friend. "It's a summer jam. Going to the beach. One of the best guitar solos, hands down. The back half of that song on guitar is some of the best guitar playing ever done. Especially on four strings. I think it was four strings at that point. He played a four-string guitar, tuned weird." "Rock Lobster," everyone! Here it is: