Kate Walsh to Hang Up Private Practice Scrubs
She's out of the series after the next thirteen episodes.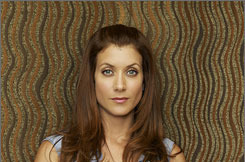 It already looked like next season might be the last for Private Practice, and now there's another nail in the coffin: Deadline is reporting that star Kate Walsh will depart the show after its initial thirteen-episode order. Tim Daly was recently let go from the series after it just barely eked out a renewal; with at least those two stars leaving, will Shonda Rhimes and ABC consider euthanasia?