Les Moonves Attractive to AARP Set
Sexually attractive! Not just programming attractive.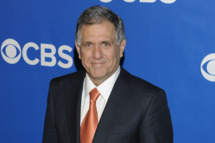 Les Moonves is one of the "21 Sexiest Men Over 50," according to notable sexiness analysts AARP Magazine. Maybe this is why CBS is so popular among the retired? Other sexy olds include Brian Williams, Denzel Washington, and Yo-Yo Ma, who says his sexiest attribute is his "mischievousness." Know your strengths, pals.