Moonrise Kingdom Opens Strong in Select Theaters
It beat <em>Dreamgirls</em>' per-theater record.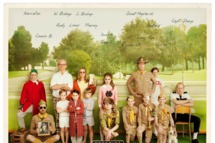 Wes Anderson's Moonrise Kingdom debuted this week in just four theaters around the country, but its $700,000 box office haul is one of the strongest ever for a specialty opener, reports Deadline. And just so you're ready when this film does arrive at a cinema near you, be sure to watch this little preview narrated by (a drunk?) Bill Murray. Also produced by The Weinstein Company is the very-worth-watching French film The Intouchables, which brought in just $137,000 in its domestic premiere, but has already earned more than $300 million overseas. Again, we repeat: worth watching!