Drive Director Nicolas Winding Refn Eyeing Button Man
<em>The Hunger Games</em>&nbsp;for grown-ups.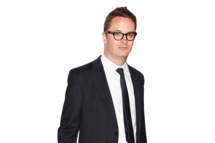 Denmark's Nicolas Winding Refn is considering Button Man as the follow-up to his Ryan Gosling–starring Drive follow-up Only God Forgives. Based on a graphic novel by the creator of Judge Dredd, the film details a bunch of millionaires pitting contract killers against each other in a duel to the death, until Katniss Everdeen Harry Exton decides enough is enough. With Refn and Gosling also set to remake Logan's Run, why not get the Gos in this one as well?