Michelle Obama and the Girls Attend Beyoncé's Comeback Concert
Last night in Atlantic City.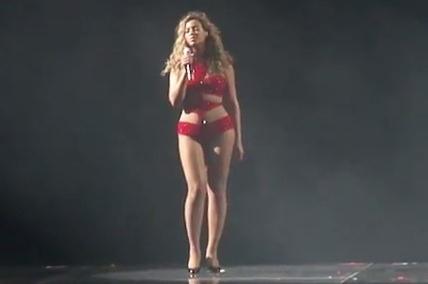 The First Lady and First Daughters were on hand at Atlantic City's brand-new Revel casino for the second night of Beyoncé's much-awaited return to music — Friday was the superstar's first performance since delivering luckiest-baby-in-the-world Blue Ivy. Throughout the evening, which included a rendition of "Halo" with an "I Will Always Love You" (RIP Whitney) lead-in, Sasha and Malia could be seen singing along, while Michelle wondered — for another, brief moment — what it would be like to actually be Bey.