Pixar's Brave Remembers Steve Jobs As a Friend and Mentor
It's the studio's first film since the Apple head's death.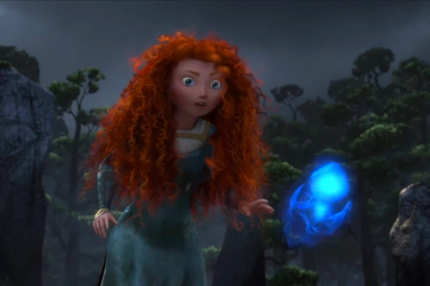 After seeing an early cut of Pixar's upcoming Brave, The Wall Street Journal reports that "one of the most emotional moments" is when former Pixar co-founder and Apple genius Steve Jobs's name appears during the end credits, which remember him as a partner, mentor, and friend. Fittingly, Jobs's name is accompanied onscreen by a will-o'-the-wisp, ethereal creatures that are said to lead people to their destinies in Brave.