Robert Pattinson Is Not Playing Finnick in The Hunger Games Sequel
But still no word who will.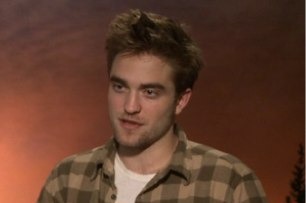 Several days ago, Movie Fanatic circulated a rumor that the Twilight star might play the part of steely-abbed Finnick Odair, the trident-wielding District 4 mentor-turned-tribute from the next installment in The Hunger Games trilogy, Catching Fire,. So when Pattinson woke up yesterday, he called his agent about what he was reading online. "[My agent] was like no one's going to offer you that part," Pattinson told USA Today. "I was like, thanks for the reassurance." Maybe his YA days are finally behind him?