Robert Pattinson to Star in Thriller About Saddam Hussein Capture
Pattinson will play the Army interrogator involved in Hussein's capture.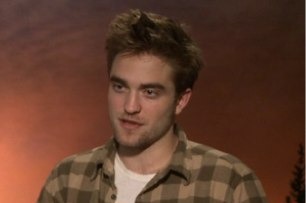 Twilight star Robert Pattinson will don fatigues as Eric Maddox in Mission: Black List, a true story about an Army interrogator (Maddox) who helped track down Saddam Hussein's hideout in 2003. Jean-Stéphane Sauvaire is attached to direct. The story is based on Maddox's book, Mission: Black List #1: The Inside Story of the Search for Saddam Hussein — As Told by the Soldier Who Masterminded His Capture. The psychological thriller is certainly a departure from the teenage supernatural. Mission accomplished.