Vulture Premieres the Poster for Ruby Sparks
From the directors of <em>Little Miss Sunshine</em>.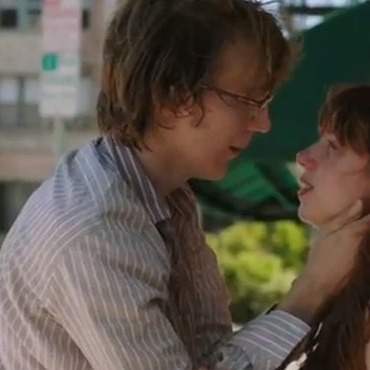 Little Miss Sunshine directors Jonathan Dayton and Valerie Faris are returning to the big screen with this summer's magical-realist rom-com Ruby Sparks, starring real-life lovebirds Paul Dano and Zoe Kazan in the story (scripted by Kazan) of a frustrated writer who finds success penning tales about his imaginary dream girl ... though he promptly freaks out when the character appears to jump off the page and into his real life. Sure, Ruby Sparks is literally perfect for him — he invented her most appealing traits, after all — but even if romance is in the cards for this duo, it's not going to be an easy thing to explain to the grandkids, you know? While Dano and Kazan try to puzzle things out, then, enjoy the poster for the July 25 release from Fox Searchlight, which Vulture is exclusively premiering.