Sandra Bullock, Melissa McCarthy Buddy Up for Cop Movie
<span><span class="Apple-converted-space"><span>McCarthy</span></span></span>'s character is "unconventional."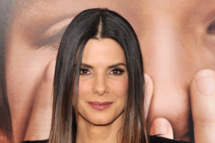 The as-yet-untitled film with a Katie Dippold (Parks and Recreation) script follows the "strained working relationship between a high-strung FBI agent (Bullock) and an unconventional Boston cop (McCarthy) who team to take down a Russian gangster," writes Variety. "Unconventional" means, we hope, aggressive and foul-mouthed. Paul Feig (Bridesmaids) will executive produce. Bullock is an FBI veteran at this point, having worn the badge as a tomboy-ish agent in Miss Congeniality and its forgettable sequel.