Here Are Some Vague Details About D'Angelo's New Album
From the <em>GQ</em> outtakes.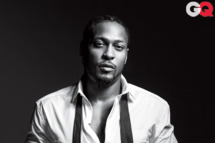 The outtakes from Amy Wallace's must-read D'Angelo profile — it's here! — include some speculation about the track list for his third album. What do we learn? It will maybe include the songs he debuted in Europe ("Ain't That Easy, "Sugar Daddy," and "The Charade") along with a fourth song, "1000 Deaths," which she describes in dark detail. The album isn't quiiite locked down yet, but! It's only May. Believe in 2012.