Superbad Director May Adapt The Marriage Plot
Greg Mottola, meet Jeffrey Eugenides.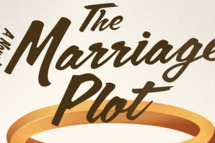 Jeffrey Eugenides's Pulitzer-winning 2002 novel Middlesex has yet to be successfully adapted because Hollywood generally isn't interested in something so good and profound, but, as you'll recall, The Virgin Suicides was. Now the author's latest, The Marriage Plot, is being eyed for big-screenification by Superbad and Adventureland helmer Greg Mottola, Variety reports. Despite Mottola's directing career being more prolific than his work as scribe, he may only write the Plot screenplay. But it's still interesting.