Lifetime Renews The Client List
People are watching it!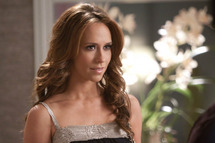 Jennifer Love Hewitt's feel-good prostitution soap The Client List has been renewed for a second season, Lifetime announced today. Did you know that The Client List has more viewers in the 18 to 49 demo than Mad Men? It does! America loves hand jobs; you heard it here first.