There Are Things Kanye West and Friends Dislike
Sadly the new G.O.O.D. Music track doesn't just list them back-to-back-to-back.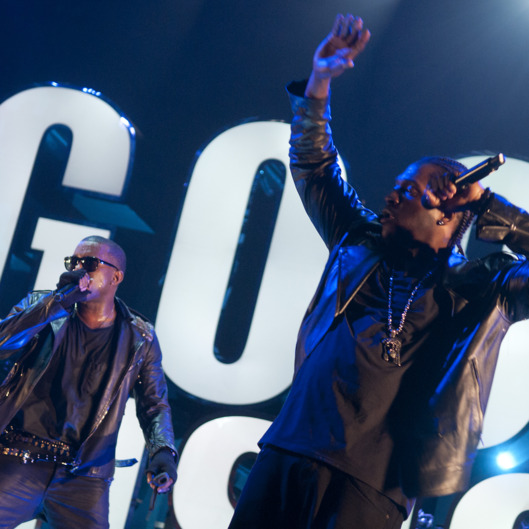 Sadly, "I Don't Like" is not a catalogue of items and practices Kanye West and his rapping besties disfavor. But it is a new song that may wind up on the G.O.O.D. Music Avengers-style crew album. Here you'll learn: Kanye enjoyed some vegetarian fare with brown rice; a 16-year-old Chicago rapper named Chief Keef (the originator of "I Don't Like" — this one's a remix) is unafraid to spit alongside the Louis Vuitton don and his noteworthy pals; Kanye does not like when you smile at his face; Big Sean is apparently worthy of a momentary beat change-up, à la Kanye on "Mercy," despite the lack of much to say; Kanye will never hit a woman, never in his LIFE (dude, do you want an award, or ... ?). Anyway, hard beat. Hard enough to render the in-and-out verses as afterthoughts, more or less. Have fun.