Usher Hops on the Hologram Backup Dancer Bandwagon
What can't a hologram do?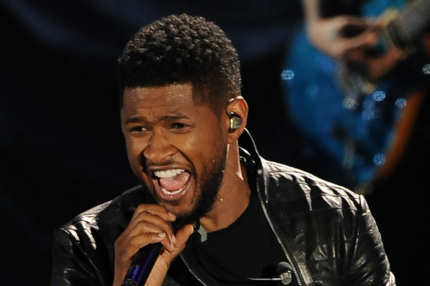 Do not underestimate the hologram. Not only can it rap and freak people out at music festivals, but it can also dance, as Usher will demonstrate at an upcoming London concert. The singer will be joined onstage by a "virtual dance squad" made up of avatars created by an online audience — so like a group Dance Dance Revolution game, but with an actual (paying) audience. Next up: an all-Madden season of NFL football. No injuries! The future is magical.