AMC Teases Next Season of The Walking Dead With Weekend Marathon
We're guessing the gang encounters some dangerous strangers and then escapes a zombie attack.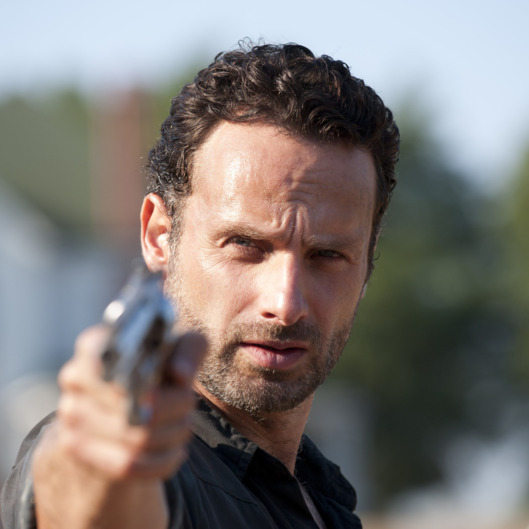 AMC will air a Walking Dead marathon July 7 and 8 that includes all nineteen episodes of the series, as well as a black-and-white version of the pilot meant to evoke the comics and charm fans/distract haters by reminding everyone how great that first episode is. It's pretty great! Great enough to rewatch in black and white, even though it wasn't shot that way? Maybe! (The black-and-white version is also on the season-one DVDs.) The weekend of zombie festivities also includes a live Talking Dead special and season-three teasers, but so far the schedule does not seem include a national day of Carl-shooing, in which all of America joins together to say "get out of here, Carl!" Maybe next year, AMC.