Which Stars Would You Pair in a Romantic Comedy?
Paul Rudd and Amy Poehler are making a movie, but who else would have chemistry?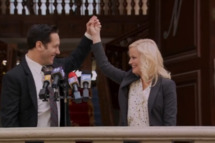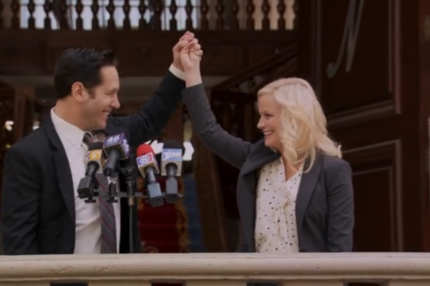 Yesterday's news that Paul Rudd and Amy Poehler would be teaming up for a romantic-comedy spoof just felt right: The two have previously co-starred in Wet Hot American Summer and Parks and Recreation, and they were due for a meet-cute and all its attendant romantic epiphanies onscreen. But who else would you pair up if you could play casting director? Would Tina Fey and Jon Stewart make the perfect couple to fall for each while composing crossword puzzles? Can't you see Armie Hammer and Anne Hathaway in a twenties-set screwball comedy? Or maybe the simpatico deadpan personalities of Jennifer Lawrence and Emma Stone would make them perfect for something called Lesbian Until Graduation? Revive the genre with your picks, Vulture readers!