Anastasia Headed to Broadway With Angela Lansbury
The production will be based on the 1997 animated film.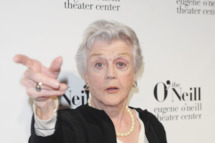 Angela Lansbury's Broadway revival continues, with BroadwayWorld.com reporting she's been cast as the Empress Dowager in the upcoming Anastasia — the same role she voiced in Fox Animation's 1997 hit. Along with five songs from the film, fifteen new ones will be written, a ratio that, if applied to the original cast, would make for a very appealing marquee. We're pulling for Christopher Lloyd to return as Rasputin and Hank Azaria in a bat suit as Bartok, who was truly the best part of that movie. Just imagine Azaria kicking Anastasia in the shin: showstopper!