Benicio Del Toro Will Play Native American Jimmy Picard
Based on the 1969 book <em>Psychotherapy of a Plains Indian</em>.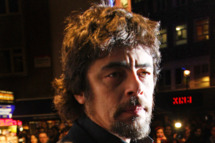 Benicio Del Toro — Spanish for, "Ehh, cast the famous Puerto Rican actor for that Native American part" — has selected his next film in Jimmy Picard. France's Arnaud Desplechin will direct the adaptation of the 1969 book Psychotherapy of a Plains Indian, with Del Toro playing a member of the Blackfeet tribe who met French psychoanalyst Georges Devereux while recovering from WWII trauma. "The two men," Deadline writes, "foreign to themselves and to their country, become friends." Aw! Friends!