Chris Pratt, Will Arnett Join Lego Movie
And Arnett will be playing Batman.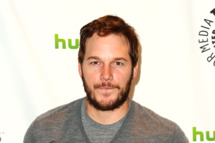 Who have directors Phil Lord and Christopher Miller (21 Jump Street) lined up for their animated Lego movie, the cleverly titled Lego: The Piece of Resistance? Variety reports that Chris Pratt will voice the lead, and the filmmakers are trying to secure voices for Lego Batman and Lego Superman, who are also characters in the movie. Will Arnett looks set for Batman, while Channing Tatum may play Superman, schedule permitting. Suddenly, the scenes where Clark Kent dashes into a phone booth to strip off his clothes would have new interest ...