Christina Hendricks's Mom Was an Extra on Mad Men
During her big scene with Don. Aw!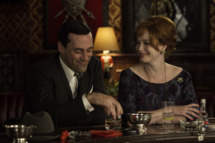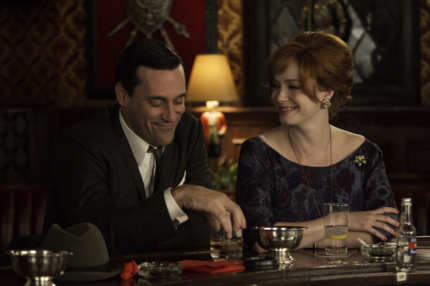 Just when you thought you couldn't have enjoyed that Joan-and-Don-at-the-bar scene on Mad Men any more, Christina Hendricks has to go and break the emotion-o-meter. "My mom was an extra on set during those scenes, so that was also fun," she tells TV Line. Can you even imagine? "Come to work with me, madre. Today I will do some really superb acting, as will my handsome co-worker Jon Hamm, and a few months from now the whole Internet will almost die from joy/poignancy/feelings."