Mindy Kaling Show Adds Community Writers, More Talent
Some heavy hitters have signed on to the freshman comedy.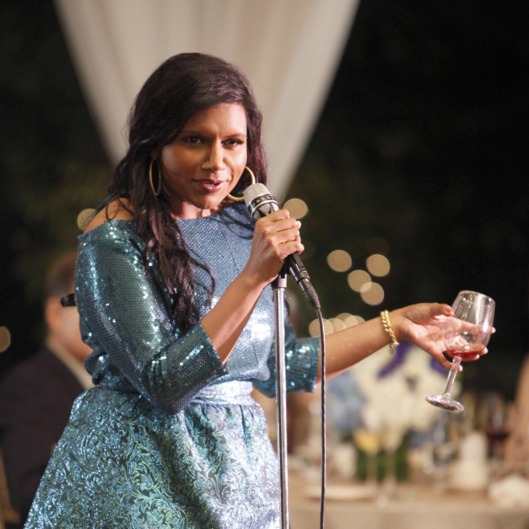 Mindy Kaling's new Fox comedy is getting some serious scribe star power for its writing room. Two veterans of Community, along with the creator of Malcolm in the Middle and a director from Modern Family, have been added to The Mindy Project's behind-the-scenes roster, Vulture has learned. Matt Warburton, who spent several seasons on The Simpsons and was on the Dan Harmon-created Community last season, has been tapped as an executive producer for Kaling's show. He's expected to work closely with star/creator/showrunner Kaling, most likely running the writers' room.
Also on board from Community is Chris McKenna, who had been rumored for a leadership role on that show before Harmon was forced out. McKenna will now serve as a co-executive producer on Mindy as part of his recently signed development and production deal with producer Universal Television. Kaling's show has also snagged Modern Family's Michael Spiller to serve as lead director and exec producer, while Linwood Boomer (the aforementioned creator of Malcolm) is set as a consulting producer. Finally, there's this: Former Office-mate B.J. Novak, who was an exec producer of the Mindy pilot, is said to be in talks to serve as a consulting producer on the show. Bottom line: We just got five more reasons to be excited about Mindy, whose pilot is (we can happily report) very much Vulture-approved.