Cops Say Lindsay Lohan Lied About Her Car Accident
She claimed she wasn't driving.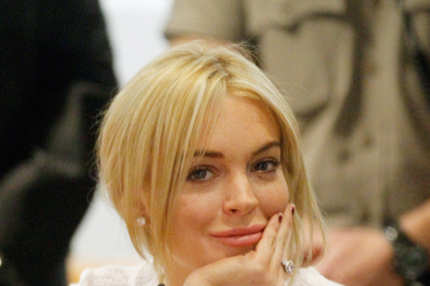 And to make matters worse, the lying will probably violate her parole. According to TMZ, Lindsay told police officers that she was not driving the rental Porsche that found its way into the back of an eighteen-wheeler on Friday. If prosecuted for the lie (which is a crime when a cop is involved), Lindsay's probation could be revoked. This situation continues to be not great.