Elvis Presley Crypt Auction Gets Shut Down
You've lost your chance to bid on the spot where he was briefly interred.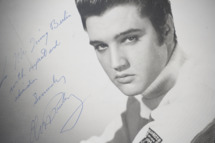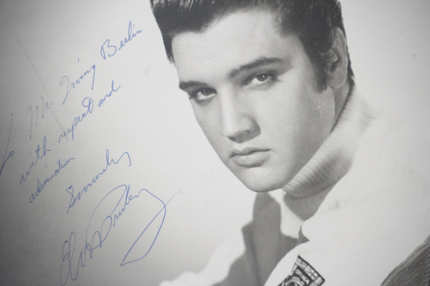 Tough news for everyone who spent the last month running numbers and saving up to throw down a bid on that Memphis crypt Elvis Presley was interred at for two months after his death: The auction is OFF. According to The Hollywood Reporter, "fans worldwide demanded that it be kept as a shrine to his memory." You still have the Elvis hologram to look forward to/be troubled by, though.