Emma Watson to Play Old Testament Centenarian's Love Interest
Starring boat-builder Russell Crowe.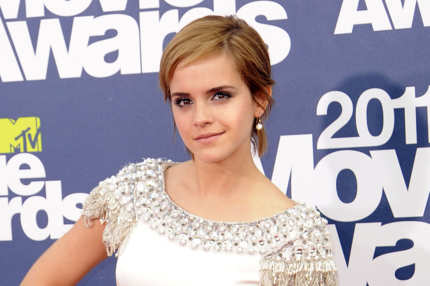 While we are mighty excited to see Russell Crowe beard up for Darren Aronofsky's Biblical epic Noah, we're equally intrigued to see Harry Potter and Bling Ring alum Emma Watson bring a little coquettishness to the Old Testament. Specifically, Deadline hears she'll be cozying up to Douglas Booth, a.k.a. Noah's son Shem who, according to the Book of Genesis, was almost 100 at the time of the Great Flood. Aging makeup all around.