Freida Pinto Joined Knight of Cups, Apparently
Terrence Malick is sneaky.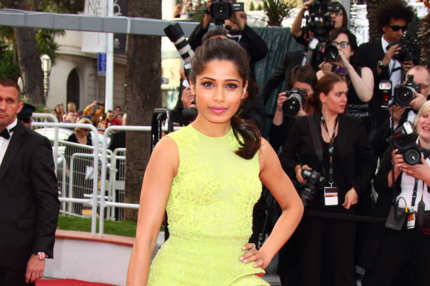 Christian Bale, Natalie Portman, and Cate Blanchett have already been confirmed for Terrence Malick's latest, but add another potential love interest: Pinto was recently spotted on the set, filming opposite Bale in a series of semi-compromising poses. It is almost as if Malick purposely did not announce this bit of casting information!