Game of Thrones Producers Want Adam Scott
And they want him naked.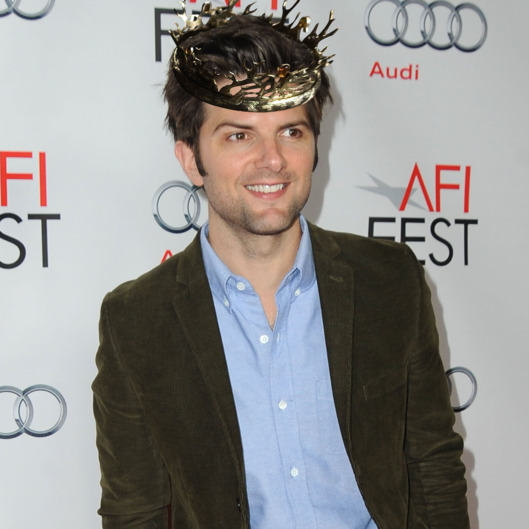 Game of Thrones' executive producers David Benioff and and Dan Weiss have a pretty healthy sense of humor about their show. They tell EW that they "[get] a big kick out of" being parodied on SNL and referenced on South Park and The Simpsons, but they say that their favorite pop reference is from Parks and Recreation, because Adam Scott is "so dreamy." (There have been a number of Game of Thrones mentions on Parks, including, in a deleted scene, Ben calling Leslie "Khlaleesi.") "Do you think [Scott] would do an explicit and expository sex scene on our show?" Weiss joked. According to Benioff, "He said he would if he could wear a Band of Outsiders sweater vest and nothing else." Listen closely and you can hear the whole Internet masturbating to this very idea.