26-Year-Old Jack Osbourne Has Multiple Sclerosis
He found out right after the birth of his daughter.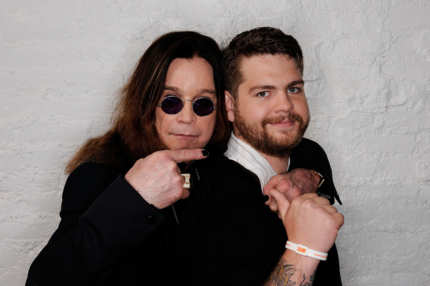 Ozzy and Sharon Osbourne's 26-year-old son Jack has been diagnosed with multiple sclerosis. "The timing was so bad," he says of finding out. "I'd just had a baby, work was going great — I kept thinking: 'Why now?'" Ozzy, sufferer of Parkin Syndrome and undying discussion of biting the head off a bat onstage, already knows what you're thinking: "If it was me, you'd think: 'Ozzy had a reputation and it caught up with him', but Jack is such a good guy."