The Justice League Movie Has a Screenwriter
<em>Gangster Squad</em>&nbsp;scribe Will Beall.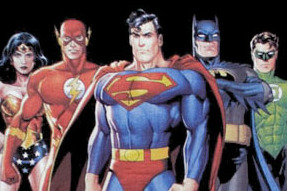 If The Avengers edged superhero-posse flicks onto your list of all-time favorite things, you'll have Warner Bros.' Justice League movie to add to that tiny shelf one fine day. Will Beall, who wrote the upcoming Sean Penn– and Ryan Gosling–starring Gangster Squad and who is penning a Gosling-lead Logan's Run remake and another Lethal Weapon, has been tapped to unite Batman, Superman, Wonder Woman, the Flash, Green Lantern, and more onscreen. Pow!