Justin Bieber Gets His Drake Verse, All the Ladies
Check out "Right Here."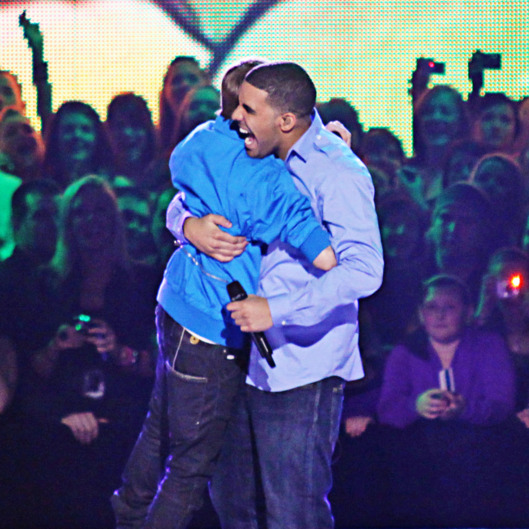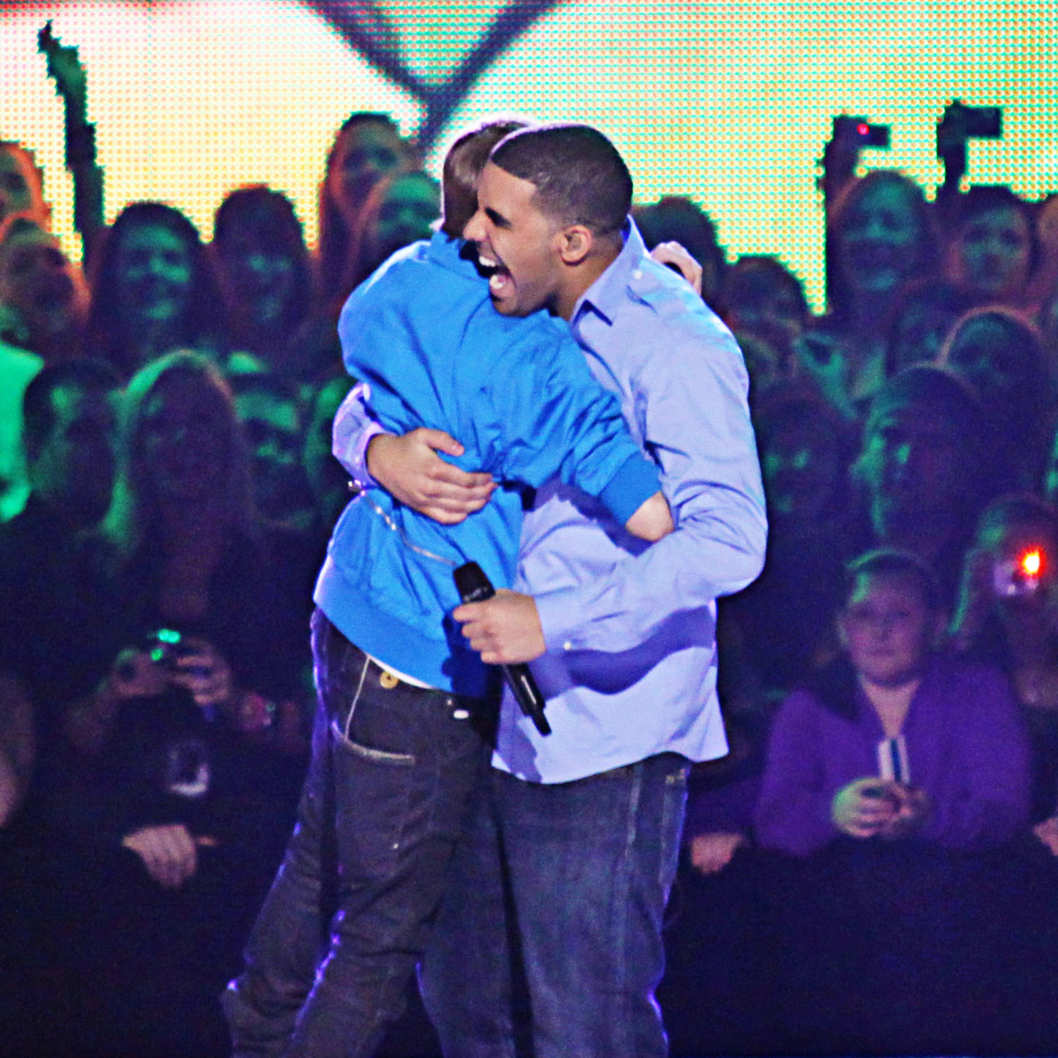 We are but one week away from the release of Justin Bieber's Believe, and the tracks are flowing fast and free at this point. Here is "As Long As You Love Me," a dubstep-lite Big Sean feature (and not, sadly, a Backstreet Boys cover); here is "Beauty and the Beat," on which Nicki Minaj rhymes "Bieber," "ether," and "Selena"; and below is the Hit Boy–produced Drake feature "Right Here." Drake came through! And solidly. Consider the many bright sides of this song: no Bieber rapping (this means no Drake rapping, either, but there are other places to hear that today), no mind-numbing synths or awkward drops, and no Buzz Lightyear references. Bieber is comfortable in this vocal range, and he's dropping some respectable B+ game on the women of his choosing. Honestly, the whole thing is perfectly pleasant. Even Drake sounds happy! When Drake smiles, the world smiles.