Lost's Jack Bender Lines Up Feature Film
<em>Devolution</em>, from an idea by Max Brooks.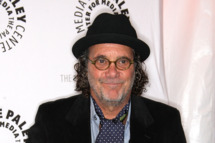 Jack Bender, one of Lost's mainstay directors as well as a heavy hitter with Alcatraz, has boarded a big screen project titled Devolution. Not much is known about the film, other than that it's a thriller, it's happening at Legendary Pictures, and the idea comes from Max Brooks, son of Mel and author of World War Z. Bender hasn't helmed a motion picture since 1995's Lone Justice 2.