Bad Idea: Malibu Teacher Disciplines Student Bridesmaids-Style
Slapped her in the face six times.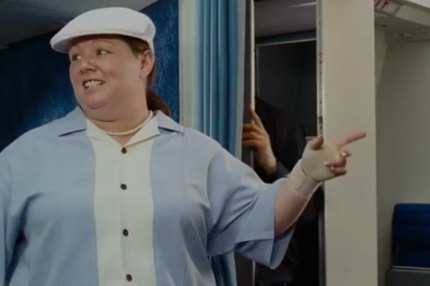 Apparently, last week a teacher at Malibu High School forced African-American ninth grader Dionne Evans up to the front of the classroom and asked her if she'd ever seen Bridesmaids, before slapping her exactly six times in the face. TMZ, which first broke the story, believes the instructor was referring to the scene where Melissa McCarthy's character pokes and slaps some sense into the sulking pity party played by Kristen Wiig. The teacher did not, however, see fit to wrestle Evans to the ground while screaming, "I'm life, and I'm going to bite you in the ass." Not surprisingly, the NAACP is demanding the teacher's removal.
A visual recap for teachers still unsure how to import Bridesmaids-style tough love into the classroom: Do not do any of the things after the 1:30-minute mark to your students.