Matthew McConaughey Won't Play JFK in The Butler
He's dropped out of the Lee Daniels film.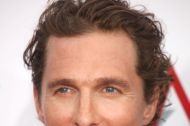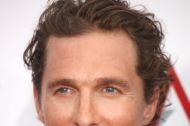 Director Lee Daniels has always had a knack for unconventional casting — whether that means giving Mariah Carey the role of a glammed-down social worker in Precious, or casting Nicole Kidman to replace Sofia Vergara in The Paperboy — but alas, his wild idea to cast Matthew McConaughey as JFK in The Butler just fell apart, as McConaughey had scheduling issues. (You would have bought a ticket for that accent alone, right?) Well, as long as Jane Fonda's Nancy Reagan stays in the picture ...