MTV Is Launching a 'Retro' Hour With Daria, The Hills
Yup, <em>The Hills</em> is "retro" now.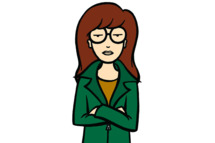 If you are a college student, tween, or just the type of person who has access to a television between 9 a.m. and noon, then good news! MTV has just announced "Retro Mania," a programming block featuring reruns of Daria, Laguna Beach, and The Hills. If you are none of the above things, then you will probably be depressed to learn that MTV considers The Hills "retro," and all Vulture can say is: We hear you.