Pixar's Brave Proves Kids Like a Scruffy Heroine
<em>Abraham Lincoln: Vampire Slayer</em>, meanwhile, proved the concept was bad to begin with.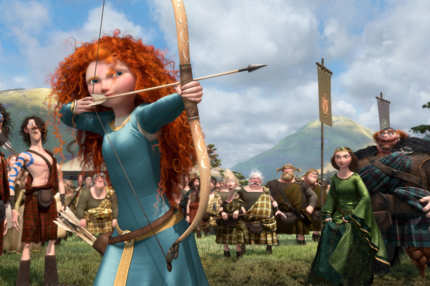 This weekend's box office results represent a big boost to Pixar, whose rough-and-tumble Brave took the lead with a healthy $66.5 million. Meanwhile, the weekend's other blockbuster opener, Abraham Lincoln: Vampire Killer, was half-undead itself, bringing in just $16.5 million. Also new this weekend was Steve Carell and Keira Knighley's Seeking a Friend for the End of the World, which similarly underwhelmed expectations, placing just tenth on the list with barely $4 million in receipts.