Rose Byrne to Boss Around Owen Wilson in Internship
She's also his love interest.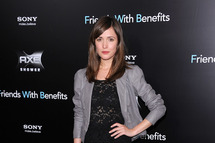 Rose Byrne is returning to comedy. EW reports that the Bridesmaids star is in talks to play Owen Wilson's love interest in The Internship, which will reunite Wilson with his Wedding Crashers co-star Vince Vaughn. Complicating their potential relationship: Byrne is the boss at a Silicon Valley tech firm, while Wilson is her lowly intern. Well, if Byrne had to have an inter-office fling, safer to do it with Wilson instead of Patty Hewes, we suppose.