Seth Rogen's Apocalypse Comedy Adds Rudd, Segel, Kaling, Cera
And many, many more.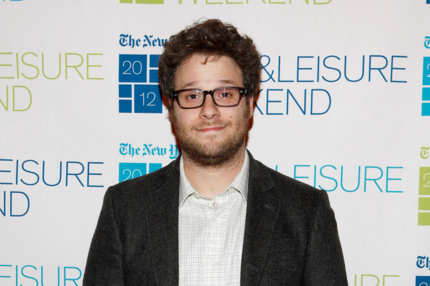 We already knew that Seth Rogen's directorial debut, The End of the World, would be set at James Franco's house during the apocalypse and star Rogen, Jay Baruchel, Danny McBride, Craig Robinson, Aziz Ansari, and Jonah Hill as themselves. Now, paparazzi photos place even more celebs in the movie, including Paul Rudd, Mindy Kaling, Jason Segel, Michael Cera, Rihanna, and Emma Watson. That is one high-wattage sausage party.