Slideshow: The Week in Clicks, June 8
What a week it was on the Internet!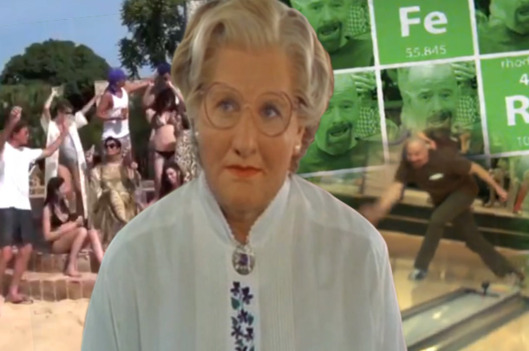 At Vulture, we constantly keep our eyes peeled for the minutiae you should be wasting your day with (but don't get fired; we don't want you to get fired). It's fair to say that, as of late, our minds have been preoccupied with footage from Prometheus and basically anything having to do with Magic Mike (#yearofchanning), but there were still a bunch of fun gems that didn't manage to slip through the cracks. This week, we went bowling with Walter White, watched the Kardashians bring an official end to hip-hop (R.I.P. Biggie Smalls), and were given the opportunity to look at Mrs. Doubtfire in a whole new light. Buckle your seat belts, it's about to get nuts up in here.
BEGIN SLIDESHOW