Smash Hiring More Composers, Lyricists
Get ready for more songs.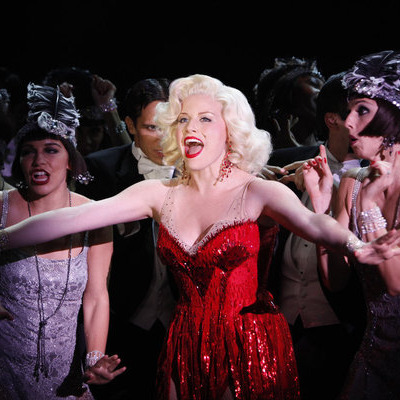 Smash certainly has its issues: weird narrative priorities, characters who don't really make sense, an unfounded insistence that Karen is made of magic and cakepops. But the one completely unimpeachable facet of the series has been the songs in the show's Marilyn Monroe musical Bombshell. (And the one song from a different fictional musical; "The Higher You Get, the Farther the Fall" is just a terrific show tune.) According to NBC honcho Bob Greenblatt, season two will double down on musical numbers. He tells Variety that Smash is hiring additional composers and lyricists to help Marc Shaiman and Scott Wittman write more tunes for next season, particularly ones for a rival musical to Bombshell. Please be like the faux Rent from Slings and Arrows, rival musical!