Hand-Drawn Tintin in America Cover Sells for $1.6 Million
The buyer understandably wishes it hadn't cost quite so much.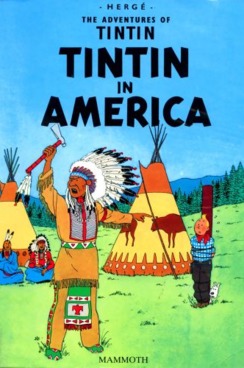 A limited-edition cover drawn by Herge just sold at auction in Paris for a record $1.6 million. It's from the Tintin in America book, which traditionally shows the Belgian reporter turned adventurer tied to a stake, with an American Indian chieftain holding aloft a battle axe (see image). The cover sold today, however, shows Tintin dressed cowboy-style cooking up some grub, as axe-wielding warriors creep up behind him. The anonymous buyer wasn't too thrilled, though, at the final price tag. "The aim was not to beat a record," his representative told Reuters. "The aim was to obtain the work."