Tom Cruise and Katie Holmes Are Divorcing [UPDATE]
After five years of marriage.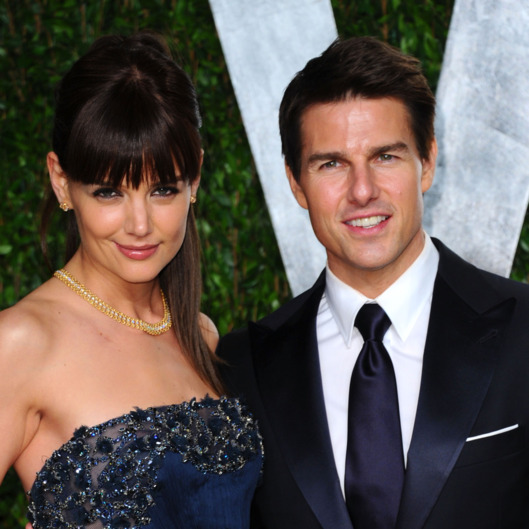 Here's a Friday shocker: Hollywood mega-couple Tom Cruise and Katie Holmes are divorcing, reports People. The sudden split comes after five years of marriage, and the two stars share a famously well-attired daughter, six-year-old Suri. "This is a personal and private matter for Katie and her family," an attorney for Holmes told the magazine. "Katie's primary concern remains, as it always has been, her daughter's best interest."
UPDATE: Cruise's rep has now released a statement. "Kate has filed for divorce and Tom is deeply saddened and is concentrating on his three children. Please allow them their privacy to work this out." You'll note that his statement calls her "Kate," while the one from Holmes's own rep says "Katie."
Meanwhile, TMZ reports that Cruise was blindsided by the divorce filing and that Holmes is seeking sole custody. "We're also told there is some 'nastiness' here," says the site.