Vulture Precaps: Mad Men, Girls, and Game of Thrones
What happened last week, what happened since, and what to look for tonight.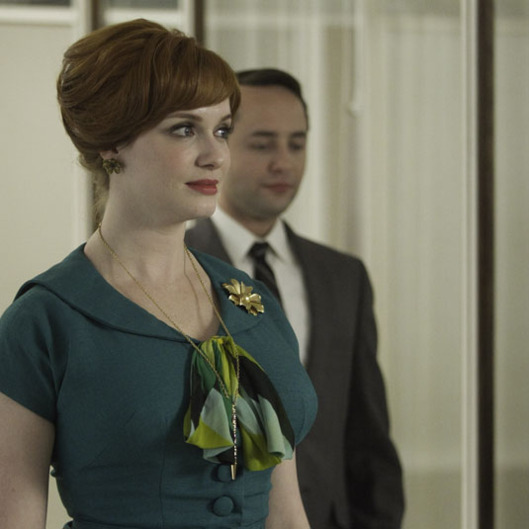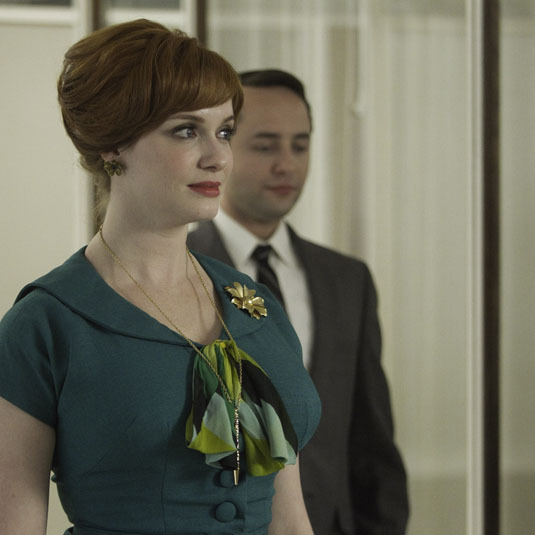 Welcome to Vulture Precaps, where we combine recaps, news, and (often informed) speculation into a pre-Sunday night TV-viewing primer.
What happened last week: As our own Matt Zoller Seitz put it, Joan, Megan, and Peggy got the spotlight, to devastating effect. Joan slept with Jaguar's sleaziest executive for the good of the agency — and a 5 percent stake in it. Megan continued to prove her unwillingness to bend to Don's control (or his desire for it.) And Peggy walked out of the Sterling Cooper Draper Pryce office and did not look back.
What's happened since then: Vulture's Margaret Lyons was not surprised by Joan's commitment to her ambitions (and neither was actress Christina Hendricks, who talked about her character's "epic moral moment" with GQ.) The Cut took stock of the women's appropriately bold fashion choices, with special attention paid to Joan's fur. Jaguar said it didn't mind the portrayal of its aforementioned sleazy executive. And finally, President Obama compared his grandmother to Peggy.

What to look for tonight: Of course, there's Peggy's start at a rival agency, and what seems to be Don's growing discomfort with the direction of his own firm. And, with only two episodes left to go this season, we're hoping for the return of the show's fourth woman, Betty.

Girls
What happened last week: The girls hit up a warehouse party in Bushwick and, as is the way of certain kinds of parties, pretty much every other important character on the show did the same. Marnie realized that Charlie really can live without her, and did not react well. Shoshanna had an illuminated crack-induced experience with Ray, and Jessa inadvertently ended up babysitting Jeff for the night. And, perhaps most importantly, Hannah seems to have finally got what she wanted from Adam.
What's happened since then: The New York Observer offered viewers a (semi-) academic exploration of Episode 7, while Psychology Today provided a more serious take. Actor Andrew Rannells (Hannah's gay ex-boyfriend Elijah) discussed the extent of his character's jerkiness with Vulture (plus: James Franco told us why he is a fan of the show, despite not being very into TV.) And the Houston Chronicle asked perhaps the most important question about the show to date: "Where are all the pets?"
What to look for tonight: More misery on Marnie's end, which might just be enough to trigger the much-anticipated emergence of her "wild side." And more human behavior from Adam, who seems ready to let whatever's going on with him and Hannah get a little more real.
What happened last week: Money well spent, HBO! Last week's epic Battle of the Blackwater episode was all it promised to be and more: emerald wildfire explosions, hundreds of extras dying horribly (including cut in half by The Hound), and House Lannister shaking in its boots. Ultimately, Stannis's attack on King's Landing failed when Lord Twyin saved the day, backed up by Ser Loras Tyrell and his Highgarden forces. But the true standouts of the episode were a take-charge Tyrion, Cersei's flawless sneer, and Sansa, whose finally toughening up.
What's happened since then: Finn Jones, the actor who plays Ser Loras, spoke with Access Hollywood this week about his grief-stricken character's falling in with the Lannisters. The Game of Thrones cast picked which character should get their own reality show spin-off: Alfie Allen's Theon Greyjoy came out on top. And we had a sneak peek at some new characters joining season three, including the Reed siblings (important for the Bran and Rickon story line) and Mance Rayder.
What to look for tonight: While Memorial Day may have blunted last week's ratings, we're sure this season's finale will more than make up for it. Going by the preview HBO put online, it's going to be something of a tying-loose-ends-together episode. Newly freed Arya learns a key phrase. Still-captive Jon Snow will have some more awkward sexual chemistry with his captor. And Daenarys may finally — maybe? — find her stolen dragons.