Watch This Week's Best Viral Videos
Downton Sixbey, Bill Murray, and Robyn covered by yogurt cartons.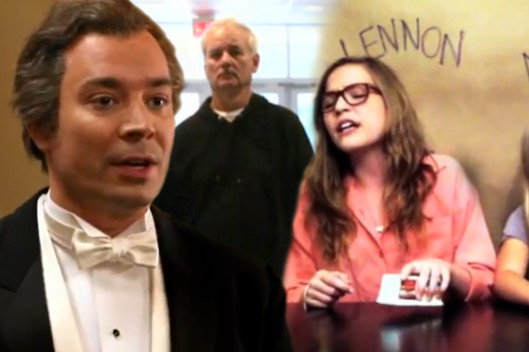 Every week, we at Vulture keep our eyes peeled for the most exciting morsels of pop-cultural gems that make their way around the Internet. We call it a Clickable because it's worth that much of your time. One mere click, and you, your friends, and your family (and that bully from eighth grade who won't stop poking you on Facebook) can all enjoy the best stuff you may have missed while you were busy doing "important things." This week was no different, as we witnessed joyful returns to the Downton Sixbey estate, Bill Murray apparently being a very cooperative goofball, and the meme that will never end (nor do we want it to), Robyn's "Call Your Girlfriend" sung to the sound of yogurt cartons being flipped over repeatedly. Look, we're just the messenger, we don't know why that's a thing, but just go with it.
BEGIN SLIDESHOW