The West Wing's Mrs. Landingham Has Died
Actress Kathryn Joosten was 72.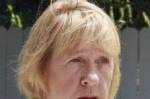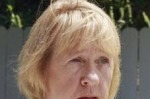 Kathryn Joosten, best known for her portrayals of West Wing President Bartlet's secretary Mrs. Landingham and meddling neighbor Karen McCluskey on Desperate Housewives (for which she won two Emmys), died today in L.A. The cause was lung cancer, which the 72-year-old actress had been fighting for several years.