2 Chainz Sheds More Light on the Mysterious DONDA
"The Louvre of rap."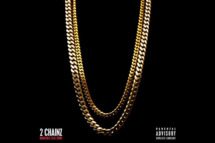 While explaining his extremely literal new cover art — designed by DONDA, the creative firm founded by Kanye West on Twitter last January — 2 Chainz offered the following: "Their team is unprecedented. Expect next level imagery, sonics and stage performance. This is curated art. The Louvre of rap." Okay, but what do the nutritionists do?