Aaron Paul on George R.R. Martin: 'I Love Him'
Jesse Pinkman, <em>Game of Thrones</em> fan.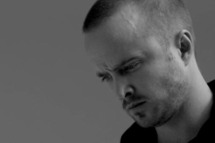 When Aaron Paul is not busy making Breaking Bad, he likes to watch Game of Thrones and obsess over George R.R. Martin, he tells GQ. "I love him," Paul says. "I want to go and visit his palace and look at his little dragons." Please tape this encounter, someone!